Posted at 10:04 am December 6, 2017, in
Leadership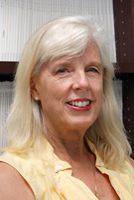 Rutgers University – School of Public Health
EOHSI – Clinical Research and Occupational Medicine
170 Frelinghuysen Rd Piscataway NJ 08854
Phone: 848-445-6081
Biographical Info
Research Areas
Controlled human exposure health effects studies, incorporating chemical exposures and psychological stress to model realistic environmental exposures.
Epidemiologic investigations of toxic encephalopathy among workers chronically exposed to solvents and lead with a focus on integrating neuropsychological testing, exposure assessment, and functional imaging.
Translational research to examine whether alteration in HPA axis function among lead exposed animals translates to humans chronically exposed to lead International studies based in Thailand to investigate the cognitive and behavioral effects of pesticide exposure among children.
Research Highlights
Discovered a negative dose response relationship between lifetime solvent exposure and functional imaging activation patterns during performance of a working memory task.
Demonstrated neurobehavioral performance deficits among workers chronically exposed to solvents
Validated a lifetime solvent exposure index with neurobehavioral performance among workers chronically exposed to solvent mixtures
Current blood and bone lead alters hypothalamic pituitary adrenal axis function among workers with lifetime exposure
Developing behavioral research capacity among public health students at Chulalongkorn University, Bangkok, Thailand.
Scholarly Activities
Chair, Biomedical Health Sciences Institutional Review Board (IRB) — Piscataway/New Brunswick
Member of the Joint Graduate Program in Toxicology, Rutgers University
Consulting Editor – Archives of Environmental & Occupational Health
Recent Publications
Click here for additiional publications by Dr. Fiedler.