Effects of Silver and Carbon Engineered Nanomaterials on Human Antibacterial Immunity – RESAC Sub-study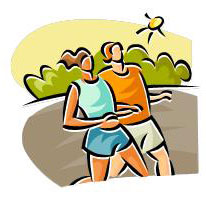 Principal Investigator: Stephan Schwander, MD, PhD (Rutgers School of Public Health)
Purpose: The purpose of this study is to understand the possible health effects of very small particles (called nanoparticles) of silver and carbon. Nanoparticles are used in many products such as clothing and cleaners. This study will expose blood cells from healthy volunteers to nanoparticles. Scientists will examine how nanoparticles change the way the blood cells respond to infection.
Who Participates: The study is recruiting healthy, non-smoking adults between the ages of 18 and 65.
Study Procedures: You will be asked to complete a short screening questionnaire over the phone to determine if you are eligible for the study. The screening questionnaire usually takes about 5-10 minutes.
You will be asked to come to the EOHSI clinic for to have your blood drawn. Approximately 90 mL (18 teaspoons) of blood will be drawn. The blood draw will take approximately 15 minutes.
Compensation: You will receive $35 for participation in the study.
CONTACT US IF INTERESTED IN PARTICIPATING
Email: kgblack@eohsi.rutgers.edu | Phone: 848-445-6049