Phoebe

Stapleton

Ph.D., A.T.C.
Assistant Professor
Rutgers University-Ernest Mario School of Pharmacy
EOHSI- Toxicology
Address
EOHSI
Rooms 428 (office) & 435 (Lab)
170 Frelinghuysen Road
Piscataway
NJ
08854
work
Phone
:
848-445-0142 -Office
work
Phone
:
848-445-0113 - Lab
work
Email
:
stapleton@eohsi.rutgers.edu
INTERNET
Biographical Info
Dr. Stapleton is an Assistant Professor in the Rutgers University, Ernest Mario School of Pharmacy, Department of Pharmacology and Toxicology, and the Joint Graduate Program in Toxicology. She received her B.S. in Biology and Athletic Training from State University of New York (SUNY) College at Cortland, a M.S.Ed. in Kinesiology from Southern Illinois University at Edwardsville, and a Ph.D. in Exercise Physiology from West Virginia University. She completed her postdoctoral training within the Department of Physiology and Pharmacology at West Virginia University.
Research Areas
The microcirculation branch of the cardiovascular system encompasses the arterioles, capillaries, and venules within an organ or tissue of interest. These highly active vessels serve to maintain homeostasis by regulating blood flow and tissue perfusion, thus providing nutrients and removing waste. Central to proper reactivity is the health and function of the endothelium, a single cell layer lining the vasculature. The Stapleton laboratory investigates the microvascular perturbations associated with normal physiological challenges (exercise or pregnancy), disease, and exposures to environmental and/or occupational xenobiotics.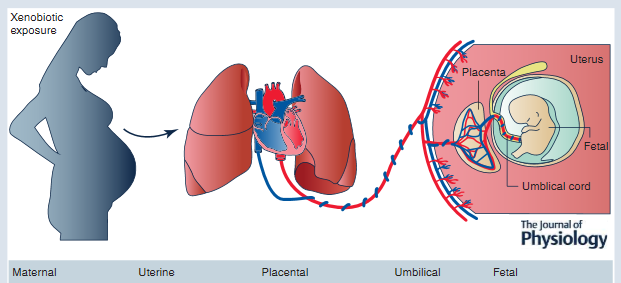 Using engineered nanomaterials, studies focus on the question: how can something we inhale affect the cardiovascular system? Recently, her research group has investigated non-traditional models of exposure by incorporating reproductive toxicology. These studies focus on exposures during pregnancy leading to the development of a hostile gestational environment identified through microvascular evaluations of the mother. These prenatal exposures impact fetal development and may predispose future generations to cardiovascular aberrations. The Stapleton laboratory is funded by NIH K99ES024783.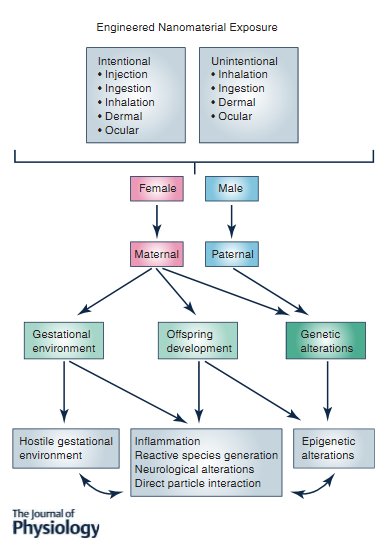 Research Highlights
Identification of the development of a hostile gestational environment after engineered nanomaterial exposure during pregnancy.
Development of a novel intravital microscopy technique to visualize the vasculature of the pregnant uterus.
Investigations of mitochondrial function and bioenergetics in young exposed to xenobiotic matter during gestation.
Identification of microvascular dysfunction and behavioral alterations associated with engineered nanomaterial exposure in gestation.
Scholarly Activities
Invited speaker to the NIEHS 50th Anniversary Celebration with SOT titled SOT and NIEHS Past, Present, and Future: 50 Years of Collaboration.
Past-President of the Allegheny-Erie Regional Chapter of the Society of Toxicology.
Dr. Stapleton recently published a symposia review of Gestational Nanomaterial Exposures in the Journal of Physiology (2016) 594(8):2161-73. (http://www.ncbi.nlm.nih.gov/pubmed/26332609)
Dr. Stapleton has been awarded the Impact Award by the Cardiovascular Toxicology Specialty Section of SOT (2016), the Best Publication Award by the Nanotoxicology Specialty Section of SOT (2016), and the Best Postdoctoral Publication Award by the Postdoctoral Assembly of SOT (2014).
Appointed as Review Editor for Frontiers in Vascular Physiology (2012).
Recent Publications
Categories:
Faculty,
Toxicology