Effects of Traffic Pollutants and Stress on Asthma in an Urban Community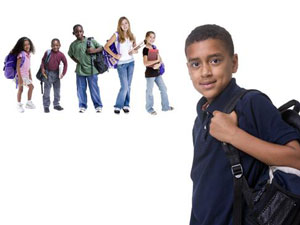 Principle Investigator: Robert Laumbach MD, MPH
Field Coordinator: Clarimel Cepeda (848-445-6086), se habla espanol
Purpose: To study how traffic air pollutants, especially diesel exhaust, may interact with chronic stress in urban communities such as Newark and Elizabeth to cause worsening of asthma among children who have asthma.
Who Participates: 70 children from Newark and Elizabeth who are 9 to 14 years old and have asthma, and their parent or primary care-giver.
Study Procedures: Children will have a focused physical examination, medical interview, and chronic stress interview. The parent or primary caregiver will also be interviewed about stress in the child's life. These procedures will be done at a 2-hr visit at either the participants' home or at the Ironbound Community Corporation's Family Success Centers in Newark, NJ. Children will wear small portable air pollution monitors (weighing 7 oz and a little bigger than a cell phone) for up to 30 days. They will be asked to do daily measurements of breathing tests, and keep a log of symptoms and activities. Children will also provide saliva (spit) samples and perform a stress test that includes completing a story and performing math.
Compensation: A total of $10 per day up to $300 for completion of 30 days: the child will receive up to $4 per day ($1 for each daily activity), and the parent or primary care-giver will receive $6 per day for each day of participation.
CONTACT US IF INTERESTED IN PARTICIPATING
Email: kgblack@eohsi.rutgers.edu | Phone: 848-445-6049